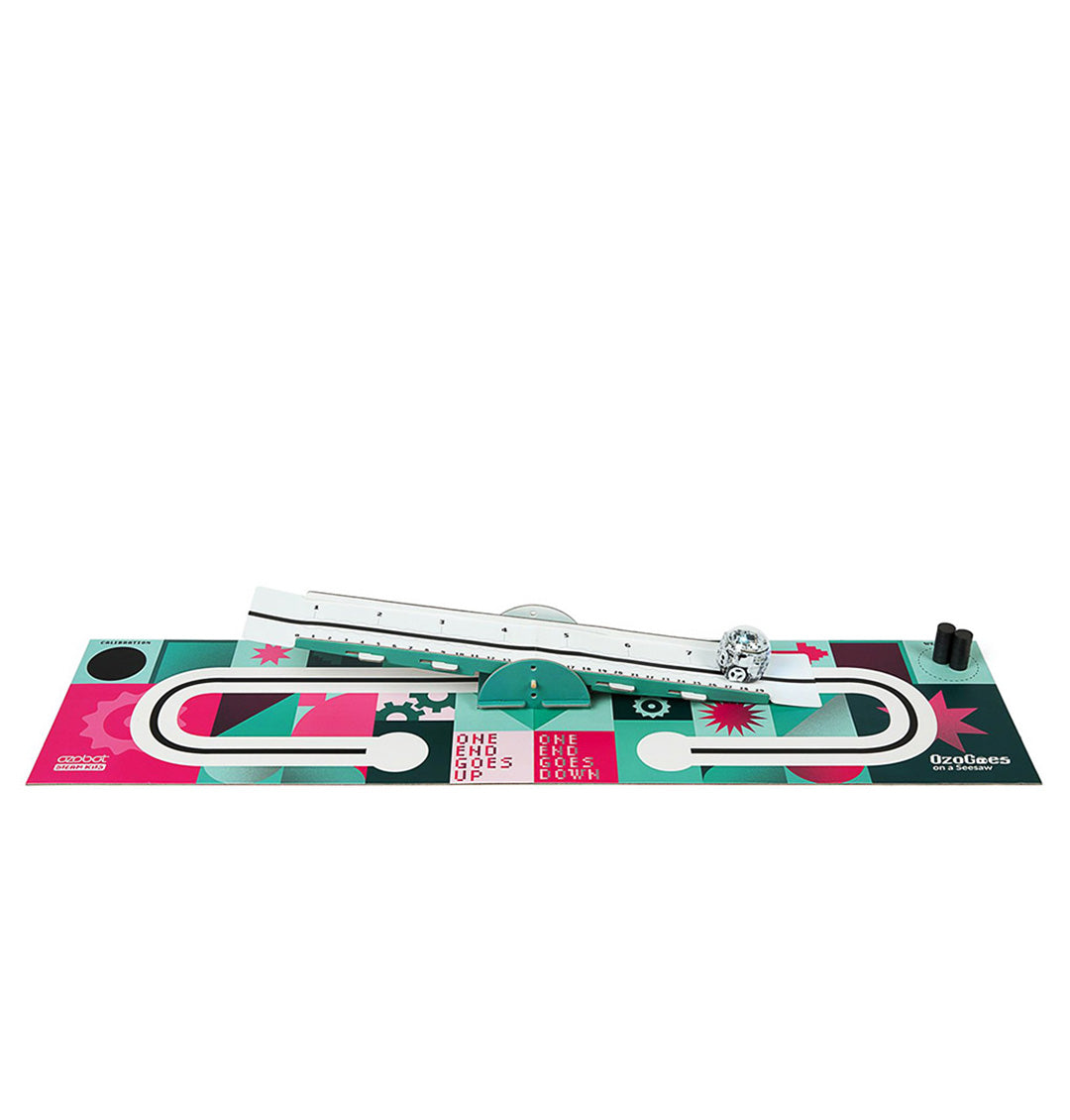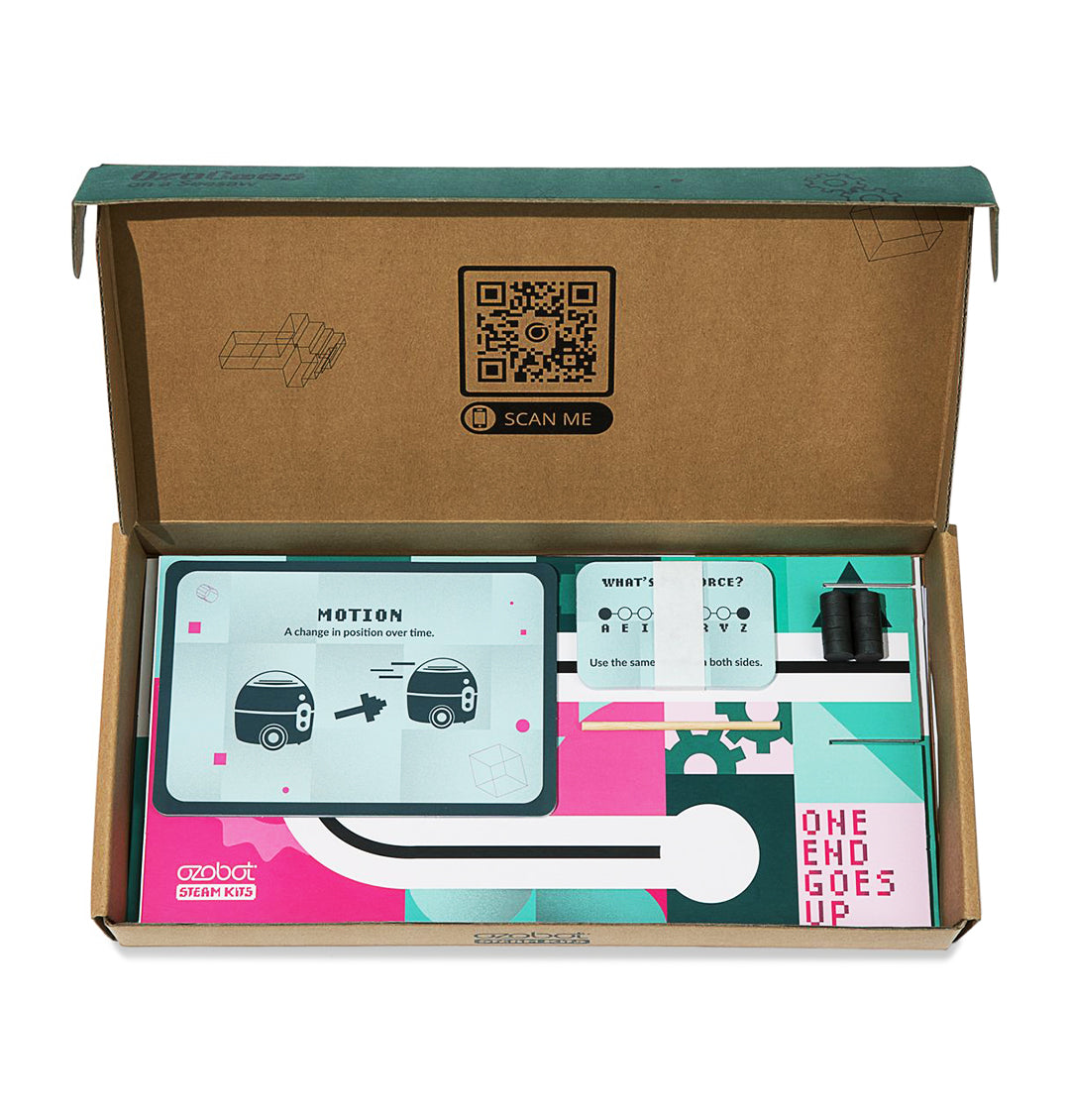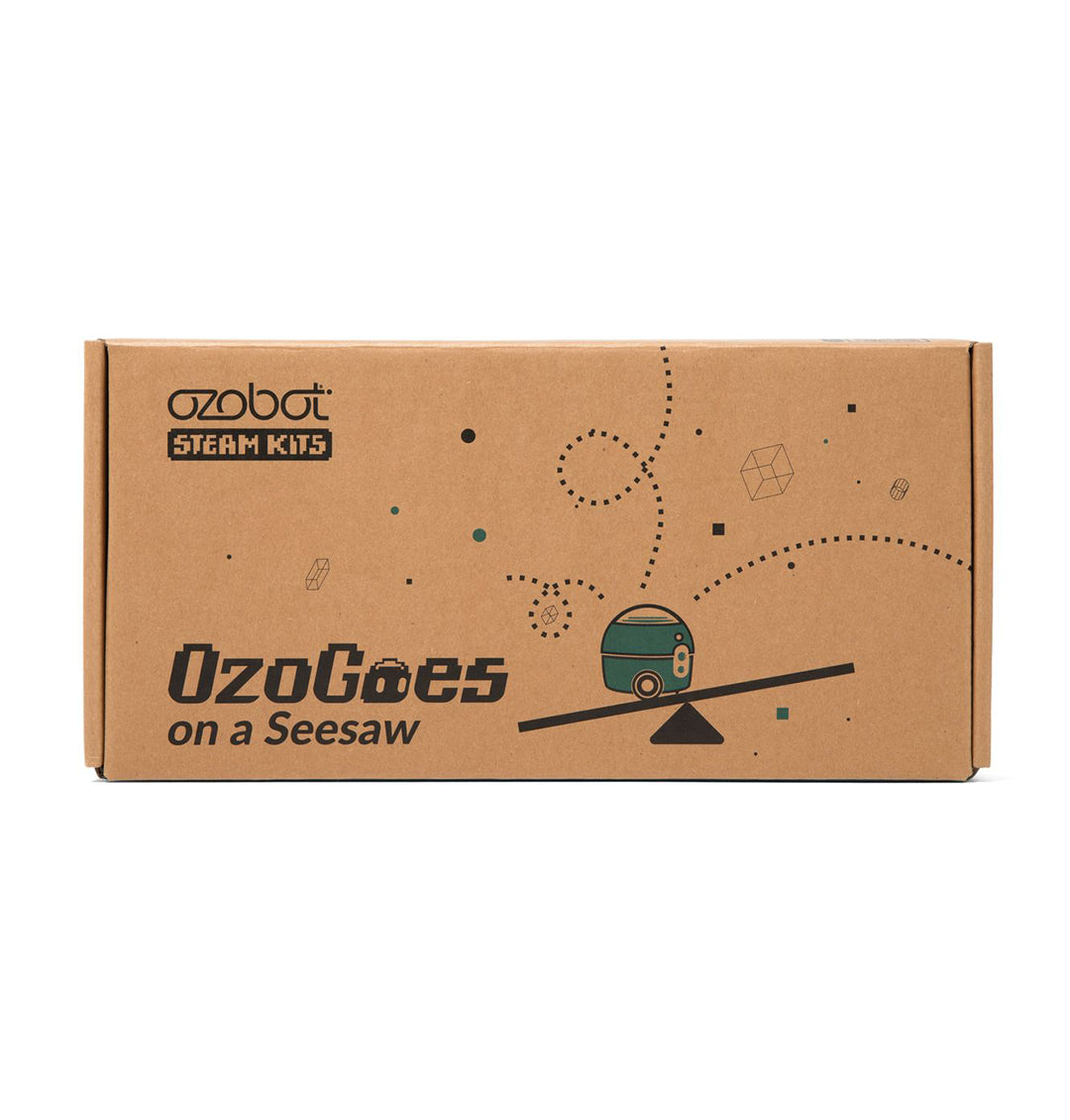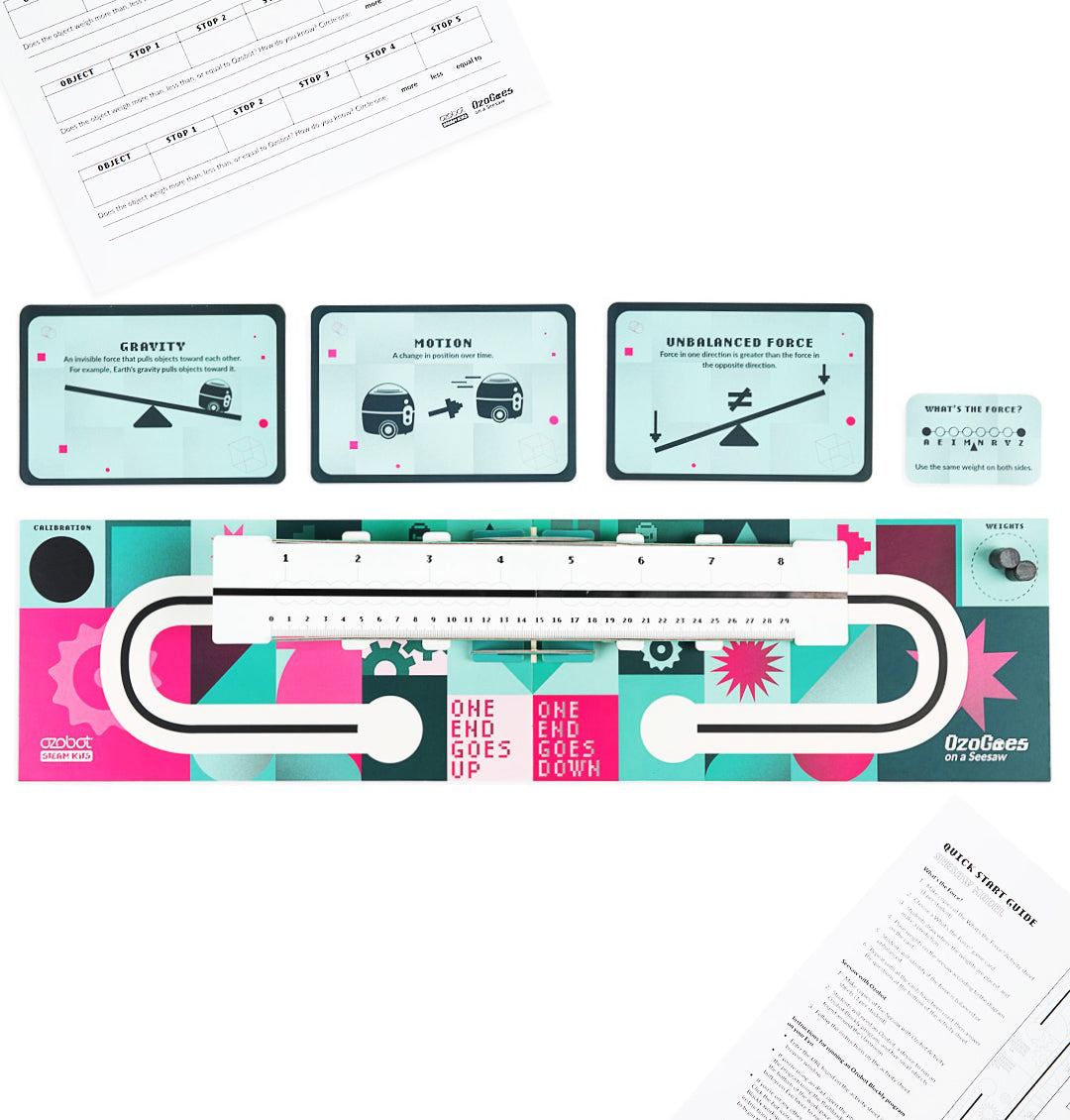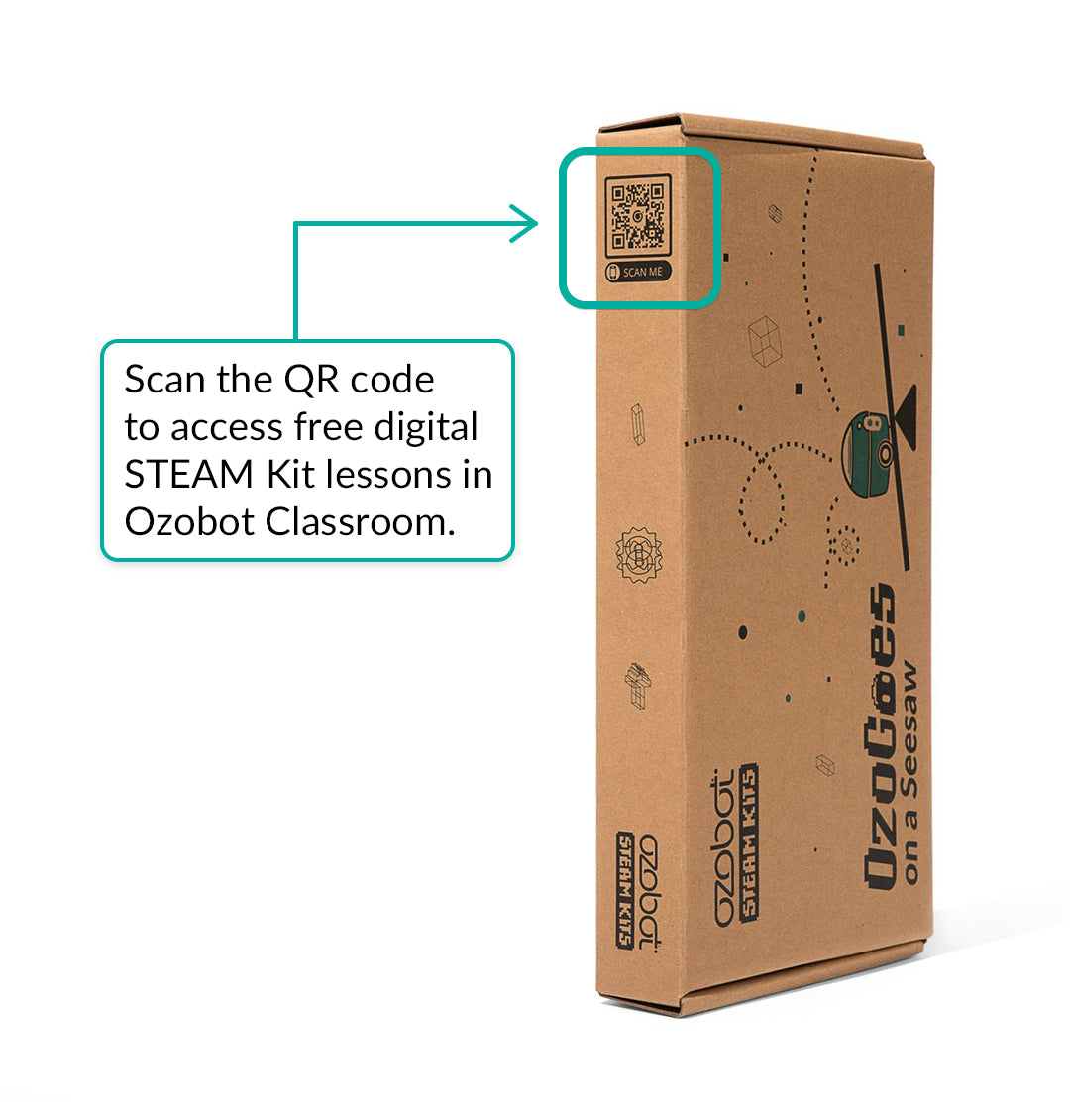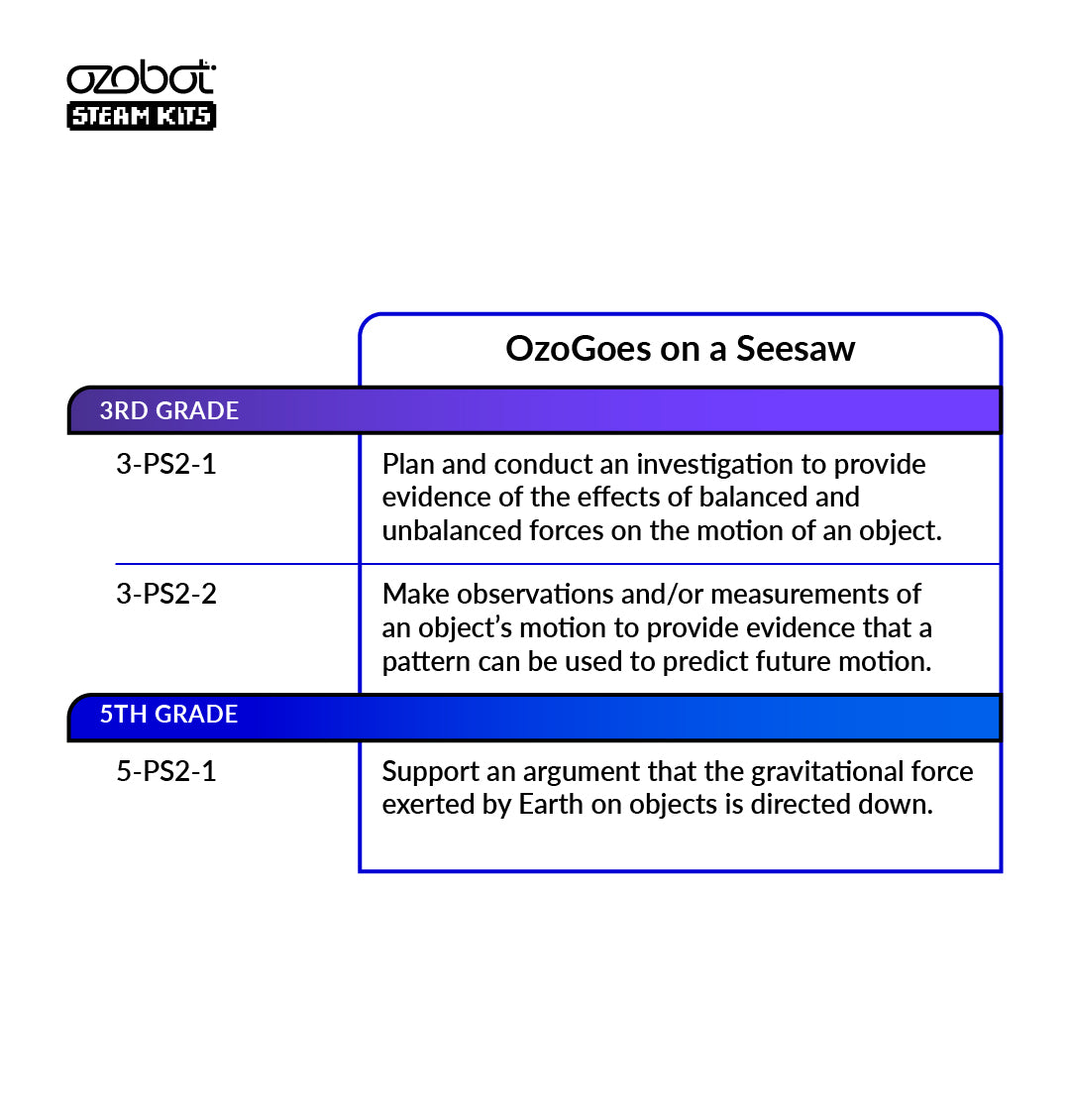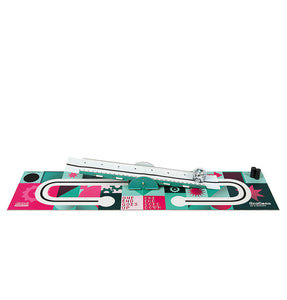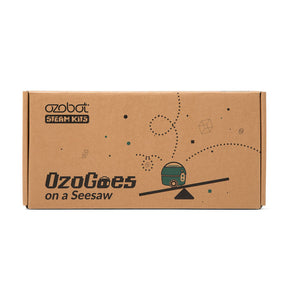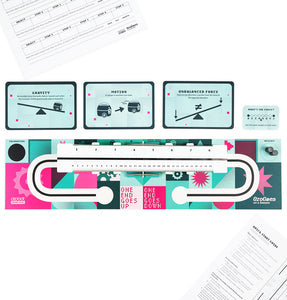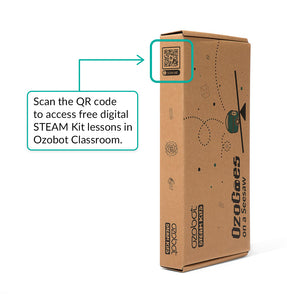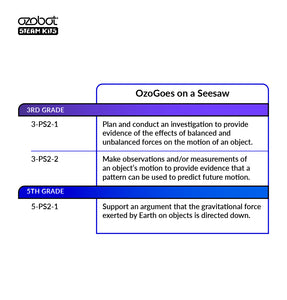 $ 30.00
In stock
STEAM To-Go!

Learn about leverage and simple machines with OzoGoes On A Seesaw.
Gain important STEAM skills with one easy-to-use kit. Designed to supplement classroom learning, Ozobot STEAM Kits offer ready-to-go creative and educational activities that encourage problem-solving, critical thinking, and collaboration through practicing real-world applications. 
- Interactive, hands-on project 
- One kit engages groups or individual learners 
- Easy-to-follow assembly guide and instructions
- Ready-to-go lessons, activities, and fact cards 
- QR code to access free digital STEAM Kit lessons in Ozobot Classroom 
- Activities support learning with and without an Evo robot*
- Recommended for ages 8+
*Tax-exempt customers can upload documents at checkout to receive a refund on sales tax.
*Applies to select Ozobot STEAM Kits only. Evo robots sold separately. 
Box dimensions: 12.75" in. (L) x 6.25" in. (W) x 1.5" in. (H)
Read more ⋁
Activity board
Punchout board with skewer
Weights 
(8) Vocabulary cards 

(12) What's the Force? cards 
(2) Printed lesson plans and answer keys 
Assembly instructions 
Shipping
Standard Shipping may vary depending on the product and usually delivers in 5-7 business days within the US. Other shipping options may be available based on your destination and can be viewed at checkout.
Returns
If there is an issue with your Evo within 30 days, we will replace it or offer a refund of the original purchase price paid. (Holiday Return Policy: Orders made between Nov 1–Dec 31 may be returned anytime up to Jan 31 of the following year.)
Warranty
We offer a 1-year warranty against manufacturer defects. Click here for details.