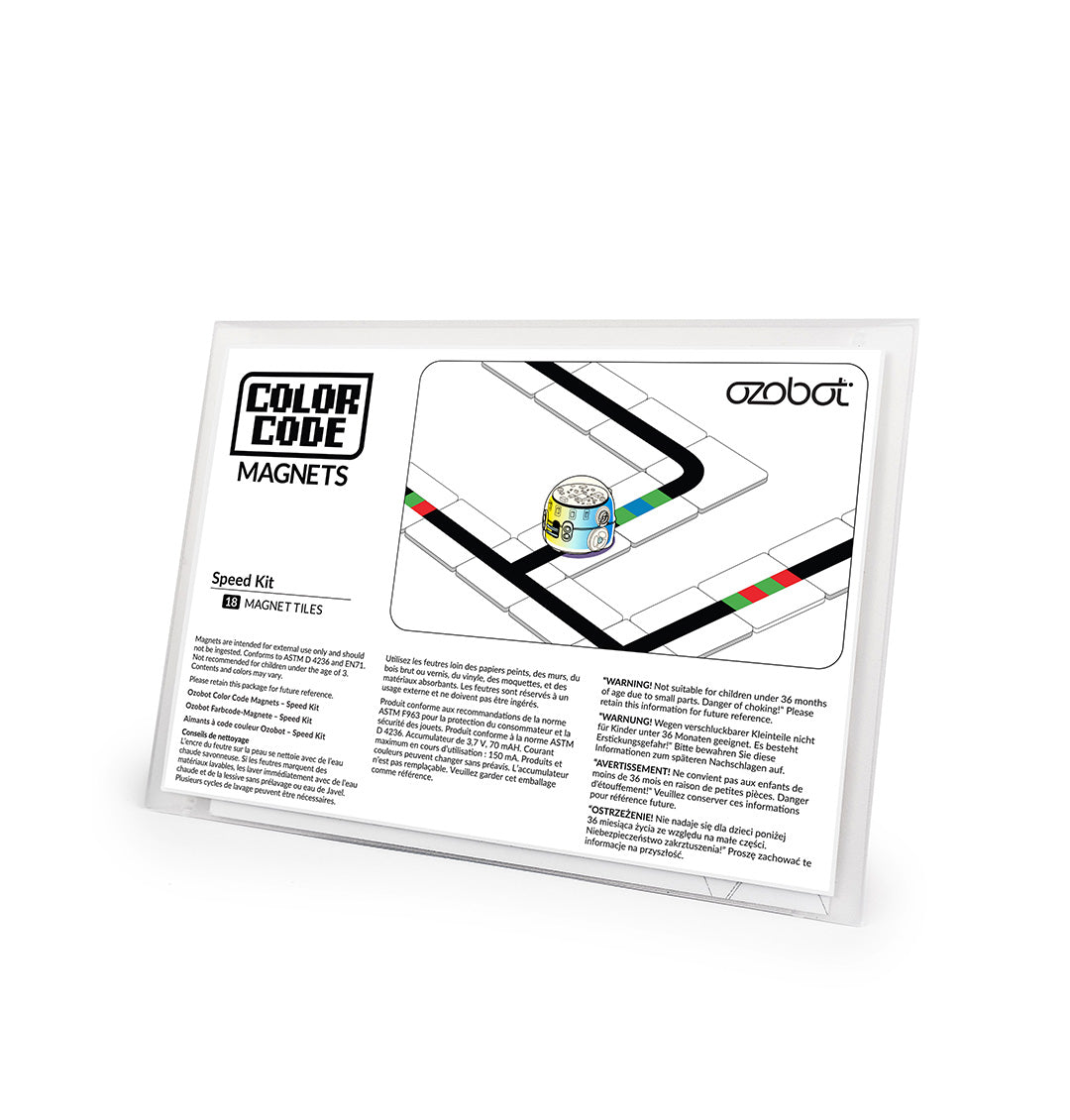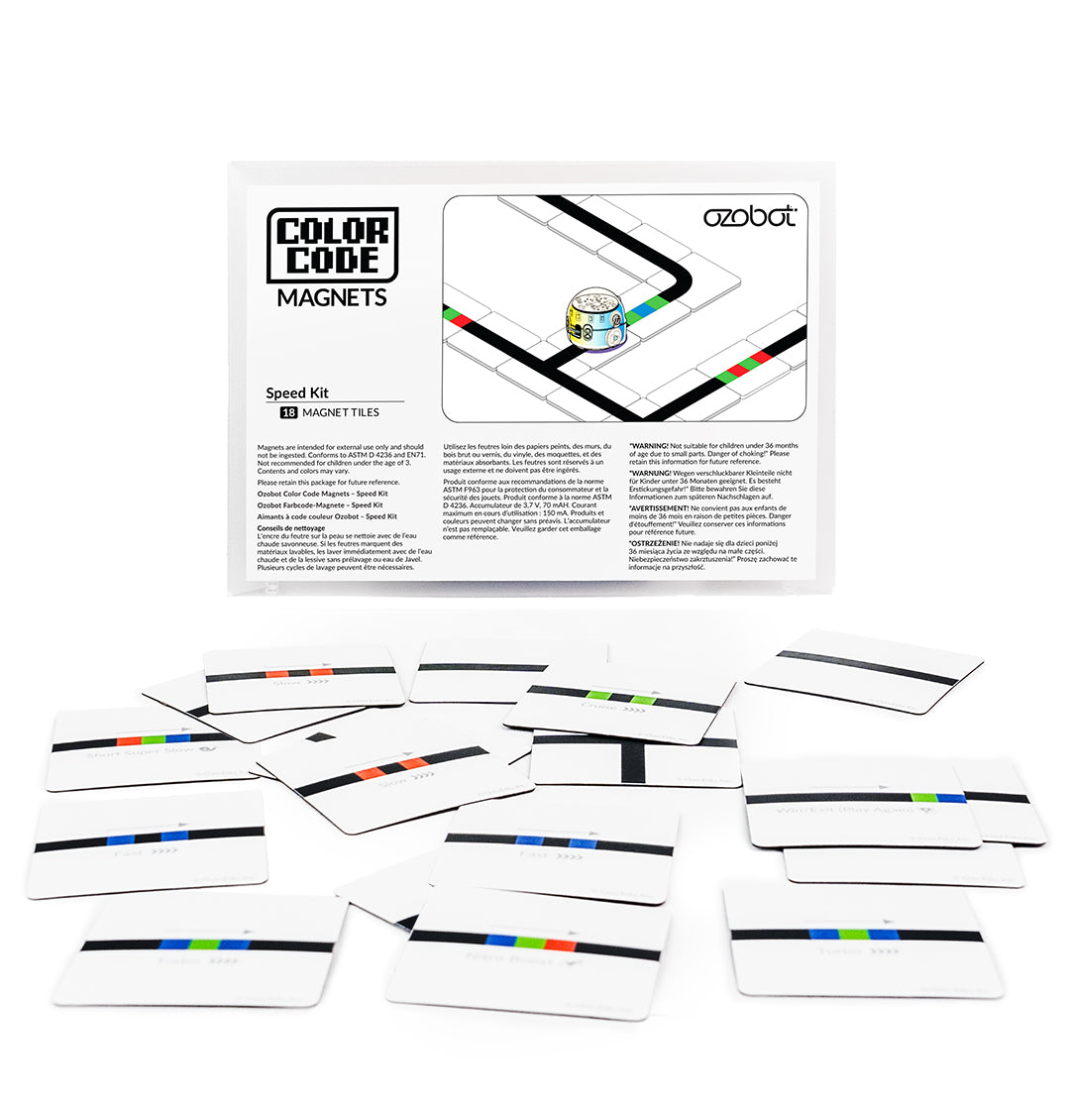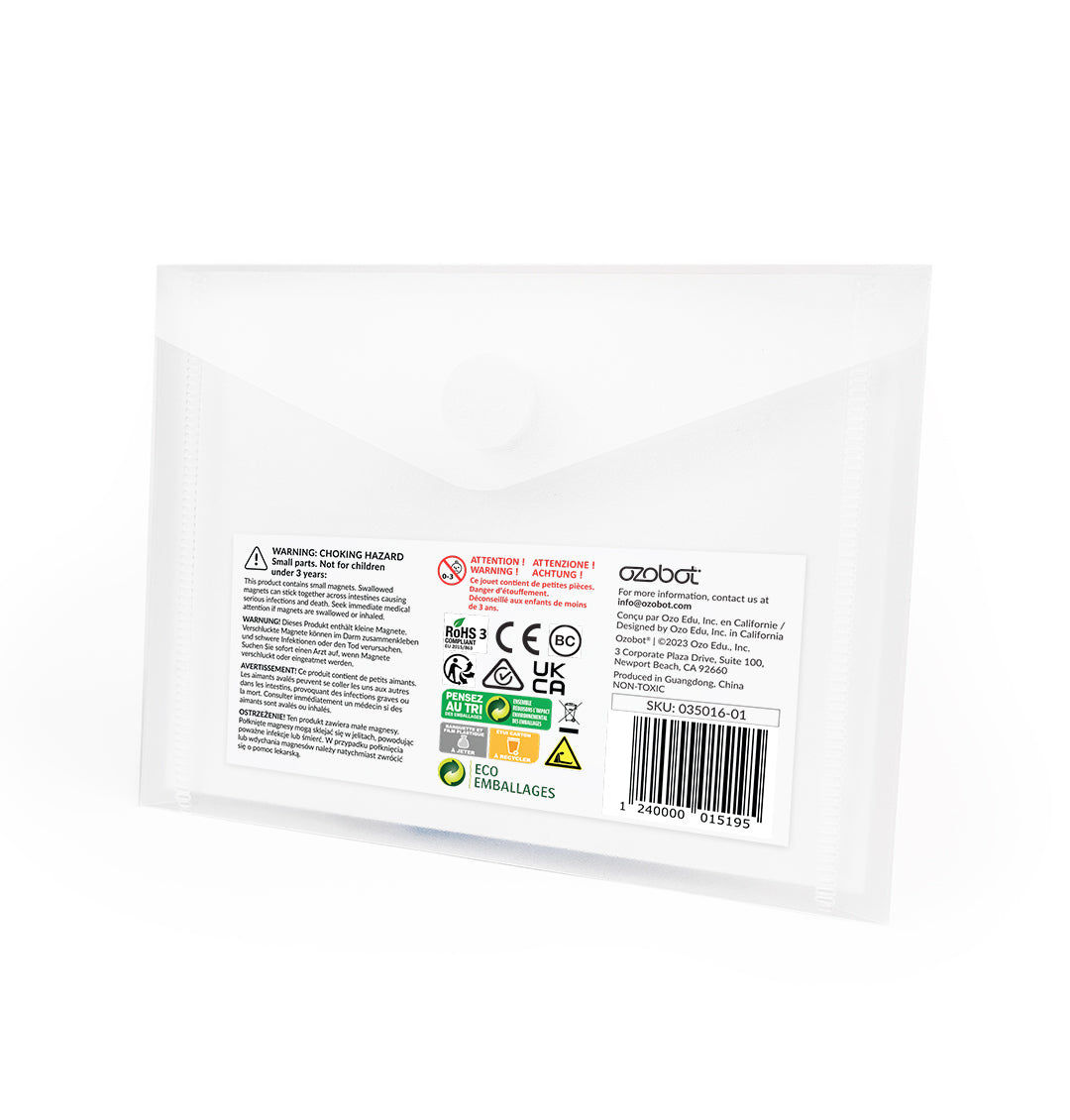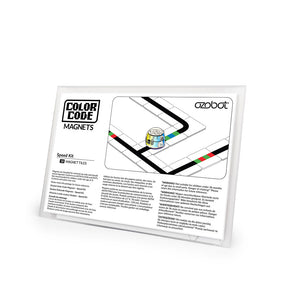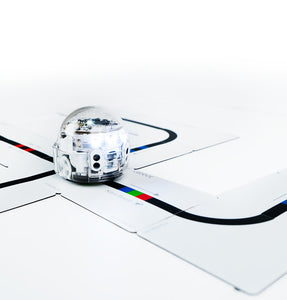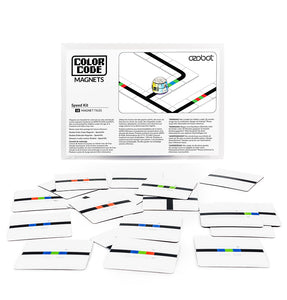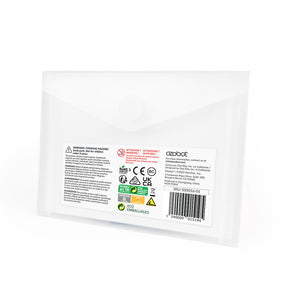 $ 10.00
In stock
Ozobot Color Code Magnets offer a fun and interactive way to teach coding principles to students as young as Pre-K. The Speed Kit includes 18 puzzle pieces that pair with the Color Code Magnets Base Kit and an Evo robot for a hands-on educational experience that introduces the foundational concepts of coding with additional speed color codes for expanded learning opportunities. 
Designed with students in mind, Ozobot Color Code Magnets are durable and long-lasting, ensuring that they can withstand the wear and tear of regular use in the classroom.
Before you order this product, you'll need a Color Code Magnets - Base Kit!
Looking for more ways to code? Check out the Special Moves Kit.
*Tax-exempt customers can upload documents at checkout to receive a refund on sales tax.
Packaging dimensions: 
Read more ⋁
Each tile measures 1.75" x 1.75"
Turbo - 2

Fast - 2

Nitro Boost - 1

Cruise - 2

Slow - 2

Short Super Slow - 1

Win/Exit (Play Again) - 1

Straight Line - 4

90º Turn - 2

4-Way Intersection - 1
Shipping
Standard Shipping may vary depending on the product and usually delivers in 5-7 business days within the US. Other shipping options may be available based on your destination and can be viewed at checkout.
Returns
If there is an issue with your Evo within 30 days, we will replace it or offer a refund of the original purchase price paid. (Holiday Return Policy: Orders made between Nov 1–Dec 31 may be returned anytime up to Jan 31 of the following year.)
Warranty
We offer a 1-year warranty against manufacturer defects. Click here for details.